Sight Words Dolch

The Diary of a First Grade Teacher
Sight Words Dolch is known by elementary school teachers as the Dolch Sight Words List. Want to help your first grader find success in learning to read?
Look at this!

These are copies of the pre-primer sight word list, the primer sight word list, and the first grade sight words, compiled by Edward William Dolch. Be sure to see the videos below!

Kind Words of Warning
If you are the kind of parent who enjoys helping your child study and learn academic subjects, that's great!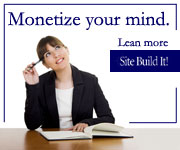 But if that's NOT your thing …
Don't worry. I'm SURE you help your child in many other ways!
See, research has proven that if you are the impatient type, it could harm your child's love of learning if you are easily frustrated.
So, if teaching is not your thing - forget about it. And don't feel guilty!
On the other hand, if you are sure you want to help, here ya go …
A Few Pointers
Remember these are NOT lists of spelling words. Sight words should NOT be broken apart or "sounded out." They should be read as a whole word.
The goal is for your child to see the word, recognize it, and read it instantly. With time, practice, love, and patience this should happen.
And again, make eye care and vision screening part of your child's regular medical check-ups.
Okay, here are the first three lists of the sight words Dolch …
Pre-Primer Sight Word List
It's important that you start here with the pre-primer list.
a and away big blue can come down find for
funny go help here I in is it jump little
look make me my not one play red run said
see the three to two up we where yellow you
- - - - - - -

BE SURE your child can read the following 50 Dolch sight words before you start on the next group of words.
Why?
You MUST NOT frustrate the learner.
Here is a video of the Dolch sight words, 1 - 50.
---
---
Primer Sight Word List
all am are at ate be black brown but came
did do eat four get good have he into like
must new no now on our out please pretty ran ride
saw say she so soon that there they this too under
want was well went what white who will with yes
- - - - - - -

Remember, your child must know the pre-primer and the primer-level Dolch sight words BEFORE you start on the first-grade-level words below.
Here is a video of the Dolch sight words, 51 - 100. Please help your child learn one row of words at a time because you do NOT want to frustrate your child!
There is no sound on the video, so please save the video for later ... until after your child can read every word.
And, most importantly, have fun helping your child learn to read these extremely important words!
---
---
First Grade Sight Words Dolch
after again an any as ask by could every fly from
give giving had has her him his how just know let
live may of old once open over put round some
stop take thank them then think walk were when
- - - - - - -

Here is the video containing the Dolch sight words, 101 - 150. Again, it's important that your child knows the first two sets of sight words BEFORE he or she starts on the first grade list.
There is no sound, so be sure to teach only one line of words at a time BEFORE you watch the video.
Remember, you must not frustrate the learner. You want your child to LOVE learning throughout his or her lifetime.
---
---
So, create your own fun when helping your child learn to read the words. For example, you could take turns ... reading one word at-a-time.
Remember that a little bit of practice goes a long way. And using the Sight Words Dolch List can be one of your secret weapons! (You're welcome:)
_______________________________
Return from Sight Words Dolch to First Grade Skills

Return from Sight Words Dolch to Funny-First-Grade-People Home