Funny First Grade




The Diary of a First Grade Teacher
Funny first grade people are making it hard for me to teach them!
Parents, do you want to know what REALLY goes on behind that "closed" classroom door?
I'll tell you!
See, here's the thing ...
Because they are so open, honest, and direct, I try to respond in a straightforward, kind, and professional way. But sometimes ... OKAY, often, I end up cracking up in laughter.
The truth is my smart little people are teaching me w-a-y more than I'm teaching them about life, love, forgiveness, and laughter. But sh-h-h ... Don't tell anyone!
Welcome to First Grade!
Come a little closer, and I'll give you a front row seat to what so far has been a private arena ...
Behind the classroom door, you'll see candid snapshots of sincerity, innocence, and truth on rare display for anyone who has not recently visited in a primary-level classroom.
Do You Have a First Grader?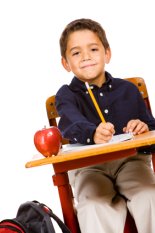 If so, you'll be interested in the funny stories and a-ha moments captured and unveiled here for your enjoyment.
These are times you can identify with because you have small children or grandchildren. Perhaps you teach preschool or elementary school. Maybe you have a little brother or sister in first grade, or you remember first grade yourself.
Funny First Grade is written for anyone who loves children and appreciates their wit, wee wisdom, and enormous imaginations.
I hope you enjoy the stories I've recorded in my diary, but if you're wondering how you can help the first grader in your life succeed at school, I want to help you with that, too! What does he or she need to know? Where do you begin?
So, if you have a first grader ...
You've Come to the Right Place!
Here you will find ...
Oodles of quotes straight from the mouths of kids
Practical advice and helpful suggestions
Information about essential skills every first grader should know
Quick tips and easy how-to strategies
Valuable lists, tools, and resources
Insight from a certified, professional teacher's perspective
And, most importantly, genuine voices inside a real classroom
Now, because first graders can be very opinionated and outspoken, you are hereby forewarned that their comments are spontaneous, unpredictable, and uncensored!
Oh, and since all of the kids are truly innocent, the NAMES HAVE BEEN CHANGED to protect the guilty.
Okay, ready to go behind the scenes and see some really cute, smart people? GREAT! Let's go!
TABLE OF CONTENTS
Funny First Grade Blog is The Diary of a First Grade Teacher ... It keeps you up-to-date with all new stories, articles, and resources.
Got a story? Share it here ... You KNOW your kids are funny! Share funny kids' stories and photos ... Tell us what YOUR kids say.
Subscribe to Funny First Grade Blog
First day of first grade is very revealing to everyone, especially the teacher.
Following directions is a major skill, so we adults SHOULD BE SURE our instructions are clear. We know if there's ANY WAY our directions can be misinterpreted, the child will surely discover it!
Ready for reading is a term we teachers refer to as readiness. What can you do to make sure your child is ready for reading?
Beginning Letter Sounds, Consonant Blends, A-B-C Order, and So On … No matter WHAT the topic is, my first graders never fail to teach ME something and/or to surprise me!
Handwriting practice is important so if you allow your very young child to write, draw, or color at home, PLEASE make sure that he or she is grasping the pencil or crayon correctly. Here's how …
First grade math lessons are usually taught by the teacher, but my first graders have taught ME some lessons. Lessons I'll always remember!
First Grade Classroom … where – according to the first graders – paste smells good, but tastes even better … where pencils aren't needed because crayons "know how to write bestest" ...
When do we eat? is the most common question I am ever asked in the first grade classroom. These kiddos are ALWAYS hungry and ready to eat!
At school, recess is my students' favorite thing! Wasn't it yours?
Classroom Rules – elementary level are supposed to be easy to understand … And, with repetition and practice, they are. If your child is a good listener – and WANTS to cooperate - there should be ...
Kindergartners may be small and naive, but they're also bright - and so very cute! Everyone at school enjoys seeing them and helping them, including my first graders.
Stories about parents and their children range from supportive and caring to gruff and demanding ...
Every day funny stuff happens in the first grade classroom - if you are lucky enough to have the kind of students I have!
English is funny because it's not only difficult and demanding, it can be delightful, too. Have you seen these crazy things?
Never assume your first graders will assume anything at all. But if and whenever they do, don't be surprised what they come out with!
1st grade activities are designed by teachers to help our students enjoy what they are studying. We know the more they participate, the more they retain what they have learned.
Good clean funny stuff can sometimes be difficult to find. But not for me! Daily, my first grade students flood the classroom with hilarious comments.
Really Funny Stuff in First Grade
Really funny stuff happens daily whenever you teach first grade. Whether it's in the classroom, school bathroom or ...
Sounding words is a skill every first grader must learn. But only after this is understood ...
Mispronounced words may be a clue that your child has a hearing loss … While that's not the only sign, it is true that mispronounced words ...
AIN'T THAT GREAT?! Whenever someone says that, they're excited. So the last thing they want is a teacher or anyone else – for that matter - stopping them to correct their grammar.
What in the world! is an expression that often runs through my head, but I seldom say it aloud. That's because in first grade something is always happening – delightful or otherwise!
Silent Reading can be a difficult process for first graders to learn ... But I wish parents and others could see how cute the kids are whenever they're PRACTICING this required skill.
MIND YOUR MANNERS is one way to say HUSH or BEHAVE … Because in the first grade classroom, you never know – for sure - what one of the little ones may say or do!
These short funny quotes are the exact words my first graders said because they're taken straight from the diary I kept.
Cute quotes from my first graders are fresh, bright, and creative because thinking out of the box comes naturally to them ...
Funny Quotes
Funny quotes from first graders fill my diary, so it's appropriately named The Diary of a First Grade Teacher. To see what REALLY goes on in a first grade classroom, take a peek inside ….
First Grade Quotes
First grade quotes are often filled with wit and wisdom... Peek inside my diary and you'll see.
Funny Life Quotes
Funny life quotes spew innocently out of the mouths of babies in the first grade classroom ...
Cute Funny Quotes
Cute funny quotes from my first grade students... First graders have a fresh perspective on everything from a to z, including field trips.
Funny Kids Quotes are written in my diary - The Diary of a First Grade Teacher. And it's all about language ... WHAT my first graders say and HOW they say it.
How to use words correctly is not something a first grader should ever try to teach someone. However, how to be creative with words is something they teach me daily!
Problems in first grade include more than simple math problems ...
These funny words of wisdom came from my first graders. If they get things a little mixed up, that's okay because they're really a breath of fresh air.
Here's a collection of true funny stories from The Diary of a First Grade Teacher.
Whispered in my ear … Ohh, the first grade stories I hear! Parents, you could never guess what your children are telling us teachers at school!
Use your imagination may mean different things to different people, but my funny first graders can explain to you EXACTLY what it means.
Kids say what's on their minds! It's not that my first graders are deliberately being untruthful … It's just that kids say the darndest things!
Funny short stories from my first graders so inspire me, I have to stop, take a second, and jot down the funny things my kiddos say. [VIDEO]
Funny Teacher Stories are true stories and real-life stories collected from my first grade classroom.
Teaching first grade is what I do daily. But what the students don't know is ... they teach me, too!
These funny true stories are gifts from my first graders. Want or need fresh viewpoints and insights on a specific topic? First graders know the answers - on any topic!
A short funny story from a first grader is great for a quick laugh. But my first graders can teach you and me a thing or two.
My Little Brother was the chosen topic of conversation today - selected by my first graders. Oh my! I learned a lot about little brothers.
The things kids say can be outrageous, engaging, and/or delightful. But if we ...
Funny things happen OFTEN in the first grade classroom, especially whenever anything new is introduced!
Show and Tell is so much fun for the students and me … The first graders are eager to SEE what everyone brought, and I can hardly wait to HEAR what each of them HAS TO SAY!
Boys speaking up in class is a good thing ... as long as they, along with the girls, remember ...
Funny one liners fly out of the mouths of first graders all day long. They are sincere in what they say, so that's one reason they're so funny.
Reading short funny poems written by first graders is a unique experience. They don't always understand the concepts of theme, unity, rhyming, etc., but they can somehow get their ideas across!
1st Grade Poems are often used in the classroom to help in the development of your first grader's auditory memory - a skill that helps your child learn to read and retain what he or she has read.
Humorous things happen constantly in my classroom. It's because my first graders are so open and sincere about EVERYTHING they say ... And they say EXACTLY what's on their mind.
Something funny is constantly happening in my first grade classroom. Daily, my students enlighten and amuse me.
Funny comments come right out of my diary - The Diary of a First Grade Teacher. Want to know about life in a real classroom?
Funny excuses from first graders are never MADE-UP excuses. The kids are too open and honest for that. So their excuses are REAL.
Funny questions come from first graders daily because often they observe something new and draw the wrong conclusions.
Special Occasions - It was our Christmas party and everyone was celebrating, except for little Michael ...
Safety First is our mantra ... and for good reason. Something is always happening in my classroom!
B for birthday! I should know because I teach first grade. And that's ALL my students want to talk about!
The tooth fairy visits first grade children often ... Whenever they start losing their teeth, it's a special time for them. [VIDEO]
Happy Valentines Day is another special day for the first graders. On this day they seem to search for the HAPPY in "Happy Valentine's Day." But if they can't find HAPPY …
1st Grade Halloween - Party or No Party – There's Going to be Plenty of Action! But it's a school day, you say … So what! Things are still definitely going to be rockin'!
First GradeThanksgiving was a unit I had prepared for my first graders ... But what they learned about the Pilgrims, Indians, and turkeys was something they had created with their big imaginations.
Where is Santa? - EVERY YEAR one of my students will ask me this or some other frightening question like this! And it's one that's difficult to answer.
Field Day is a day we spend in celebration at school. It's given as a reward – at the end of the school year - to students for their many accomplishments during the school year.
Field trips require a lot of preparation ... but it's worth it so my kiddos can enjoy a new educational experience. Often, however, it's the teacher who receives the new education!
Stories for bedtime - Appropriate stories on video - Recommended for first graders and other young children.
Last Day of School - in the First Grade. Parents - ready or not - your babies are growing up! And I know how you feel.
What about this? And what about that? Parents - who have kids just beginning school - want to know!
Six and gifted? Does your child display any of the signs? Look at this list.
Visual problems affect learning. Imagine if what YOU saw on a page looked like gobbledygook? Would that play a factor in what - and how much - you learned? Here's how to help your child.
Enunciation and the proper pronunciation of words are taught early, but why is this so important at such a young age? While baby talk may be cute whenever the child is a baby …
WHAT DID YOU SAY are the words some first graders use, but what they mean is explain that to me.
Reading Problem? Here's how to help your child with the most difficult reading vocabulary words.
What is ADHD? What are the signs and symptons? Does your child struggle with it?
Causes of ADHD … Does anyone know? While the exact cause or causes are still unknown, it is believed that genetics play a role.
ADHD Myths include … it's not real … bad parenting … unfair advantages in school … medication over-prescribed … childhood condition … disabled for life ...
ADHD strategies included are two alternatives to treatment with medicine. Homework strategies are also shown.
ADHD diet guidelines explore the relationship between food and ADHD. Plus, are you feeding your child crushed bugs? A shocking revelation!
How is ADHD diagnosed? It is important to know because research shows that the number of children being diagnosed is increasing. And the reasons WHY are unclear.
Treatment for ADHD – provided by medical doctors – often consists of stimulants, non-stimulants, and anti-depressants ... Are any of these appropriate for your child?
First grade skills are important. But parents should keep in mind that learning to socialize and maneuver his or her way through life and school are major life skills for the first grader, also.
First Grade Language Arts - What Your First Grader Needs To Know!
Great Readers - How You Can Help Your Child Become One
Great readers are created and helped along by caring parents and teachers. You Can Make a Significant Difference With These Simple Strategies!
Importance of reading is immeasurable … Have you ever stopped to really consider what a huge part of your child's success in life depends on his ability to read? Want some helpful strategies?
Importance of Reading - Part 2
Importance of reading is limitless. Children with reading problems often drop out of school early. If your child has difficulty reading, it's important to identify this early. Things you can do are suggested.
Sight Words Dolch are lists of words your child needs to know! Start with the pre-primer word list, then move to the primer list, and finally, the first grade list. [VIDEOS]
First grade vocabulary words are plentiful. But this famous list is one that many first grade teachers use. If you want to, you can help your child catch up OR get a head start.
High Frequency Word List – a powerful tool to help your child learn to read better, faster. My free tips will show you how.
Motor Skills play an important part in your child's growth and development and - like it or not - his or her success at school. But what are they – exactly? And how can you help?
1st Grade Writing – How to Help Your Child Learn to Write ... Yes, you can help your child learn to write, as in compose. Here's how to make it easier and more enjoyable.
These tests-taking tips will be beneficial to students of all ages. Parents, the tips can help YOU prepare your young child for tests and can help reduce his test anxiety.
Fill in the blank stories can be used by teachers to test your child's reading comprehension level. Here's the inside story on how that works.
My story is about the humorous things that are said in a real classroom.
Contact me ... Post a comment, suggestion, tip or question for me.
Favorite Poems - What is it about poetry that brings forth profound thought and emotion, causing millions of people to love them?
1st Grade Websites and Links - Resources to Motivate and Help Your Child Excel ... Get the INSIDE SCOOP to top sites on the internet for your child!
Related resources
Website Policies of this site
Return to the top of this page ...